Web Hosting Made Easy
Starting at
$4.58/mo*
10GB Bandwidth
400MB Disk Space
100 Email Accounts
10 Database
Our Services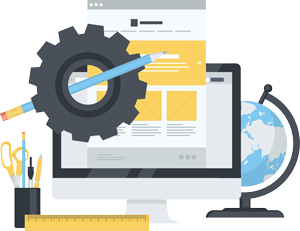 WEB DESIGN
Whether it is a brand new site or a website refresh, we will be able to drive the project, design and develop the website for you.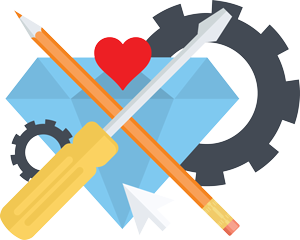 WEB CARE
Like a car, your website requires maintenance and care in order for it to function well and prevent opportunities for malicious threats.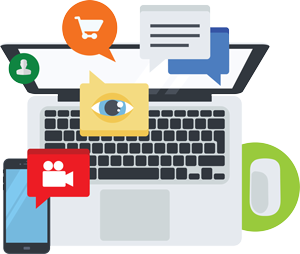 DIGITAL MARKETING
Improve your website standing on the Internet with a variety of digital marketing solutions that always takes up too much of your time.
Find the Perfect Domain
Everything starts with a great domain name
Web Hosting in Australia

SHARED WEB HOSTING
From $ 4
58
Monthly
10GB Bandwidth
100 Email Accounts
10 Add-on Domains

SPECIALISED HOSTING
From $ 13
75
Monthly
10GB Bandwidth
400MB Disk Space
10 Databases

VPS HOSTING
From $ 64
17
Monthly
20GB HDD
50GB Bandwidth
1.5GB RAM

DEDICATED SERVERS
From $ 82
50
Monthly
1GB RAM
40GB SSD Disk
2 IP Addresses
Prices shown are based on the lowest plans, on annual billing cycle. Billing cycle options: Monthly, Quarterly, Semi-annually, Annually and Bi-annually.
Testimonials
I was with another web hosting and design company previously and Host Geek services have been the best. I am not tech-savvy but communicating with the guys with with ease as they took the time to ensure that I understand their services and how they will benefit my business. With Host Geek, I have peace of mind and can concentrate on my business without having to worry about the online side of things. Thank you, Host Geek team.
Kim T.Ms Kim Vietnamese Restaurant, Williamstown
I have been with Host Geek since 2016 and I never had any issue with their server and support. The team has been providing me with support that I know is better than other providers that I have been with before. The team is never pushy and always give me options. Their web design team has also helped me with the tricky sides of my website that I can never figure out – all at a reasonable cost. No complaints whatsoever! Thanks, team!
Lachlan T.Salty Glasses
Approximately been with Host Geek for 2 years. Over this time, my business subscribed to their Business Shared Hosting service that provides hosting for my business website and email. Host Geek has been very reliable in the up-time with little or no downtime – this goes for emails as well. Email box is huge and is more than sufficient for my business' need.I wouldn't mind highly recommending Host Geek to anyone.
Brandon T.Golden Leaf Financial Services
I was referred to Host Geek by a reputable marketing company in South Australia in about 2013 and have used them ever since for 4 websites that I have created. I am greatly appreciative of the quick response times, the ease of communication with them, and the professional services they provide. They always have solutions and have saved my websites numerous times from my own errors. I wouldn't bother going anywhere else as Host Geek is 'it' – they meet all my needs and I can't speak highly enough of the helpful service.
Louise E.
Host Geek's support is truly remarkable. Their team helps my web business easy with providing quick and great support. Their Technical Support pays so much attention to the details and provide 200% support. Not only the request that I have sent, he provides extra services what is the best for my clients quickly. I highly recommend their hosting and domain services because their support is the best one I experienced. Thank you so much for your great support.
Sumiko E.sumico.net
I switched to Host Geek about 4 years ago on recommendation from a friend after having significant issues with other providers. Since being with Host Geek, I have found their services reliable and their communication professional and informative.I'd recommend Host Geek to anyone needing domain names, email services or website hosting.
Leigh A.
Previous
Next

More Testimonials

What Makes Us Different
High-level Support
Host Geek offers unmatched versatility in Customer Support with a flexible range of contact options. We pride ourselves on providing our customers unbiased advice, options and solutions – this is our Geektastic Support. By offering high-level support, we are committed to complete customer satisfaction. Learn more about our web hosting, VPS, website security and design services today!
Online Services to drive your business
We offer additional services that will enhance your online presence by increasing the flow of traffic to your website. Not only do we offer web hosting and web design services, we also offer Social Media Services, SEO, Pay Per Click service too.
14 Data Centres Around the World