As the web continues to grow and grow, the marketplace innevitably becomes more crowded and the need for businesses to differentiate themselves becomes more important.
While many opportunities exist through product and service niches to do this, to successfully build a strong digital business that will facilitate growth, the business needs investment in a solid infrastructure that will be able to handle the core needs of the website and ensure a high-quality user experience.
Australian businesses have been quick to jump on the 'Internet gold rush' bandwagon to claim their lot of internet rewards – and the US Census has reported continual growth in E-commerce over the past 5 years – but the rewards will be limited by the confidence of the consumer. The more confidence and credibility the business can build with its web properties, the bigger the opportunity will be for them to claim higher stakes and rewards in the future.
Web Hosting Businesses Are Making It Easier For Web Entrepreneurs To Build Their Digital Empires
Prior to the year 2000, if you were interested in developing a website you had to know coding and server developments in order to get online. Furthermore, the business had to have major financial backing to manage the fees and costs with the project. Since then, web hosting companies have committed to providing 'easy to implement' web hosting solutions and easy to use interfaces – these allow users to fulfill their website ambitions without needing any coding skills. These web hosting solutions have come down in costs over the years and the different options provide different entry benefits.
Commitment To User-Friendly Modules
The biggest game changer for web entrepreneurs getting their websites online is with the expansion of CMS modules. Hosting companies have partnered with several 'off the shelf' solutions such as WordPress, Joomla and Drupal modules and there has also been an expansion in licensed modules such as Wix, Shopify and Magento to provide an entire website solution for companies who don't want to get involved on the technical side. Many of these solutions have templates that require the entrepreneur to simply 'fill in the blanks' whereas some of the more advanced ones offer a 'drag and drop' functionality.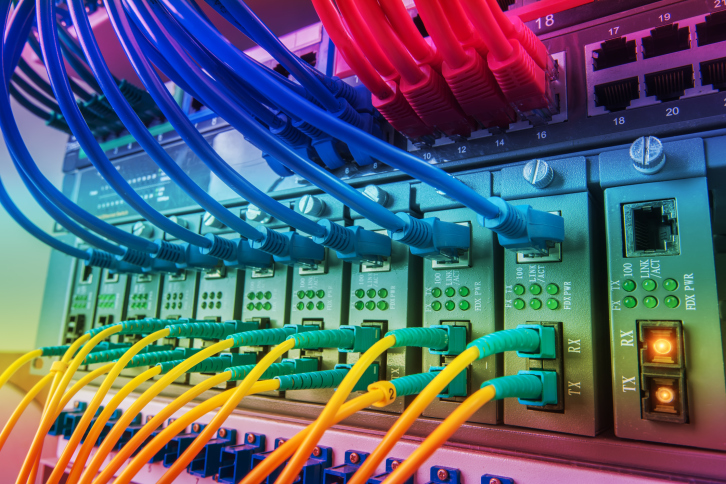 Server Solutions
The costs of taking a website online and developing a solid foundation to manage the website's infrastructure, usability, and security continue to drop each year. The infrastructure requirements will be determined by the needs of the business, but web entrepreneurs are often faced with the following dilemma – should they opt for a Physical Dedicated Server, a Virtual Private Server (VPS) or a Shared Hosting option.
Shared Hosting Solutions
The most cost-effective way to enter the web market is through a Shared Hosting solution which allows you to receive the full benefits of website security and server management. Even though security is usually managed well on these platforms, it is often the restrictions in bandwidth and storage limitations that impact your site. Also, as you will be sharing your web space with a host of others, this may impact the performance of your own website further. It all depends on the size and needs of your site, so identify what these are prior to selecting this solution.
[tweetthis]The most cost-effective way to enter the web is through #sharedhosting[/tweetthis]
Physical Dedicated Servers (Onsite And Offsite)
To gain exclusive access to your own web space and bandwidth, the ideal solution is to invest in your own Physical Dedicated Server. This solution will allow you to maintain the server onsite or offsite which will give you more control to manage security and other server settings. Should you invest in this solution and keep it onsite at your business premises, you will need to account for other cost overheads such as staffing, electricity, and additional software. Combining the Physical Dedicated Server with the web hosting is a popular solution as the overhead costs and server management can be fulfilled by their team, essentially serving as an extension of your own business.
Virtual Private Servers (VPS)
As an opposite solution, Virtual Private Servers operate completely online meaning there is no hardware involved and the cost to access them can be as cheap as shared hosting. While there are some risks with hosting all of your content and information in a virtual environment, if you have a systemised backup system and partner with a reliable web hosting company you should be fine.
To build the blocks of success in the digital environment, businesses need to invest in a strong infrastructure and web hosting servers provide the necessary environment for entrepreneurs to thrive.