Creating your own online store is a challenge from scratch, but more and more people choose to sell on the Internet. In the second half of 2016, the National Committee on Markets and Competition (NCMC) recorded a 20.3% increase in online transactions compared to the previous year. We would be looking at about nearly 6 billion online money spent. This trend is not a sign of decline in the near future, and more and more people want to learn how to create an online store step by step.
Create an online store step-by-step
STEP 1: Identify the business model
Many of those who decide to open an online store will skip this step, but we will list it because it really should be done. If you really want to make a profit and take eCommerce seriously, the first thing you need to do is determine your business model. Don't you know how? Do not worry! Defining a business model is as easy as creating a Canvas. The Canvas is a single page that contains key information on how eCommerce works and provides guidance on how to get started. The question is: what business model can work for eCommerce? Although more and more models are available for the digital revolution, we define the 3 main models:
1. B2C (Company to Consumer)
This is the most common model you sell to the end user. Most of the literature on eCommerce and online marketing often focuses on this type of model.
2. B2B (Company to Company)
The B2B online shop sells to other companies.
3. C2C (Consumer to Consumer)
The C2C model practically did not exist before it entered the Internet. This business model, also known as peer to peer, is found in companies that connect with individuals and often charge a fee for each transaction.
At this stage, you have to pay attention to many things, but the most important of these is where your income will come from. You need to see what expenses your business will have, how much you want to sell, and when you want to reach the desired "zero break" (to the point where a company finally generates profit).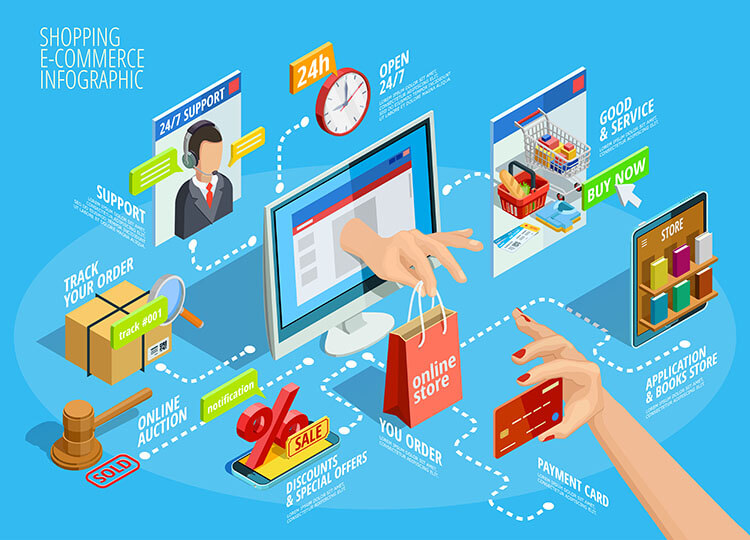 Why can drop shipping be a promising 'breakout point' for online businesses seeking success?
Low start-up capital – anyone can start their own eCommerce business through dropshipping without having to take expensive bank loans! The focus is on supply and demand – you buy only products that you can definitely sell! You manage your own finances, your own revenue, and you can take advantage of the potential of branding to increase the retail value of your products!
Low risk to have – you do not have to accumulate large quantities of goods and if it doesn't work well, you have nothing to get rid of!
A wide range of products – you can sell much more with this method because you do not have to stock up and can easily change online marketing tactics if you need to!
It can be operated from home-office: no need to maintain a warehouse and work from your own home, independently and flexible!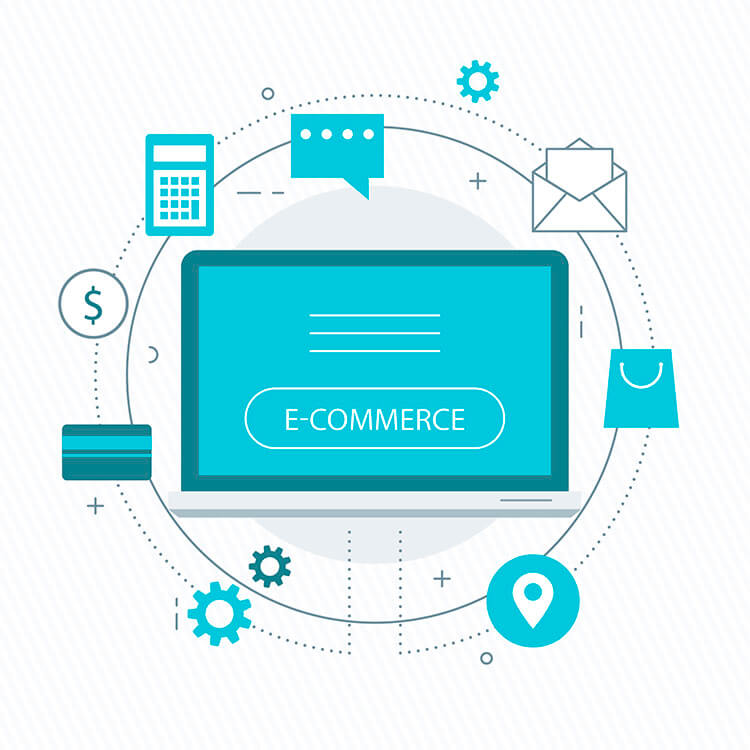 How do you get started?
If your financial situation does not allow you to create a custom webshop, you can consider renting an eCommerce webshop (Shopify) with Oberlo for a monthly fee. This tool helps you import, edit, and upload your products to your webshop.
Buy from suppliers with positive feedback. Try to get 'feedback score' around 95% so the service is of good quality. Choose products that faithfully reflect the brand and meet the needs of customers. Don't always choose the cheapest products because many different merchants sell similar products!
When you are ready to go online for sales, you have to optimise (onsite, off-site SEO), you need to promote your products on social media sites (eg Facebook, Twitter, Pinterest, Instagram, etc.), to optimise your online shop for mobile devices, to use paid ads (Adwords PPC, Facebook Marketing), to start a corporate blog and write permanent and unique articles for your potential customers, to build your brand and to maintain your relationship with your existing and future customers using automated marketing tools.
Other eCommerce webshops
There are many other eCommerce CMSs that are useful, but each one is best suited to a particular type of business. Let's take a look at the most important one.
• WooCommerce
This is not a CMS but a plugin on WordPress platform. It is great and easy to use and allows you to create simple but effective online stores. This is the most popular eCommerce plugin for webshop creation. More and more people are using WooCommerce for easy integration of a webshop to their WordPress website should they decide to have one down the track.
• PrestaShop
Undoubtedly, this is the best-known CMS for eCommerce. This is the most complete and you can create medium-sized stores. Developers have created extensions and templates worldwide for PrestaShop.
• Magento
This is a CMS for eCommerce with many links and traffic. Its usability is not the best, and it is only recommended if you expect a large amount of traffic and sales.