Calling all Melbourne IT customers – try out our web hosting for a month free and discover what our Geektastic Support is all about!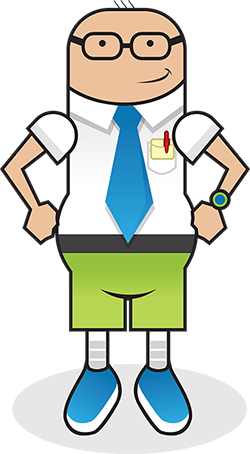 It has been a long few months for many website owners who have their website and emails hosted with Melbourne IT. The Sydney Morning Herald is reporting:
"Angry customers of Australian web hosting company Melbourne IT are threatening to leave the company after a "migration" left their websites and email offline, in some cases for up to a week. The Herald also reported "some customers complained of waiting up to two hours or more to speak to someone at Melbourne IT's "24/7 Support" centre – only to have their call cut off". The full story can be read here.
Host Geek prides itself on offering a 100% Australian based support team that's there for its customers when needed. We value keeping jobs in Australia and will never outsource our call centre overseas to save on staff costs. The end result – a support offering that sets the benchmark amongst Australian web hosting companies.
Try Host Geek for FREE
If you have had enough of Melbourne IT's poor support, we encourage you to try out Host Geek. We are offering all existing Melbourne IT customers a FREE month of hosting to try us out. If you aren't happy at the end of your trial, you're welcome to move to another host – but we're confident you'll want to stay!
Why Choose Host Geek as your alternative to Melbourne IT?
100% Australian based support staff.
FREE (and fast) migration of your website to Host Geek.
Australian based servers.
Specialised WordPress, Magento and Joomla hosting available.
An Aussie company with 10 years of hosting experience.
Scalable plans that grow with your business.
How to take up this offer
To take advantage of this offer and migrate your website away from Melbourne IT follow these steps:
1. Visit our web hosting page and choose a hosting plan that's best for you.
2. Sign up using promo code MELBIT to get your first month free. You'll need to select monthly billing when you checkout but you'll be able to change this to quarterly, annually or biennially at the end of the free month if you prefer.
Come across to the home of Geektastic support now!
[symple_button url="https://hostgeek.com.au/hosting/" color="orange" size="large" border_radius="3px" target="self" rel="" icon_left="" icon_right=""]View Hosting Plans[/symple_button]
-Offer can only be used by new Host Geek customers signing up to a monthly shared, reseller or email hosting plan. Offer only valid for current Melbourne IT customers. Offer cannot be used in conjunction with other Host Geek offers.
-Offer allows for one website per account to be migrated. Please contact us on 1300 722 504 if you have multiple websites that need migrating.