The 3rd annual eCommerce Conference & Expo is fast approaching. This is Australia's only event that focuses on finding, converting and retaining customers online and this is the third Annual event. Once again, the Geeks will be exhibiting at the Expo so we'd love for you to drop by and visit us at Stand 4008.
Why would you come to eCommerce Melbourne?
listen to leading experts from the world of eCommerce
get loads of practical advice at the workshop sessions
meet leading industry suppliers at the eCommerce Expo
take advantage of some excellent networking opportunities

The Conference segment of this event will be bringing the cream of the crop to Melbourne. The speakers will arm you with new skills, fresh ideas and better ways of getting things done within the world of eCommerce.
Some key take-outs you can expect from the Conference
Understand customer clicks to tailor campaigns to the right audience
Leverage digital commerce to achieve international success
Increase the retention rate of your customers population
Foster customer loyalty with excellent customer service
Optimise for a multi-device and multi-channel world
Target content to speak to the specific needs of various customers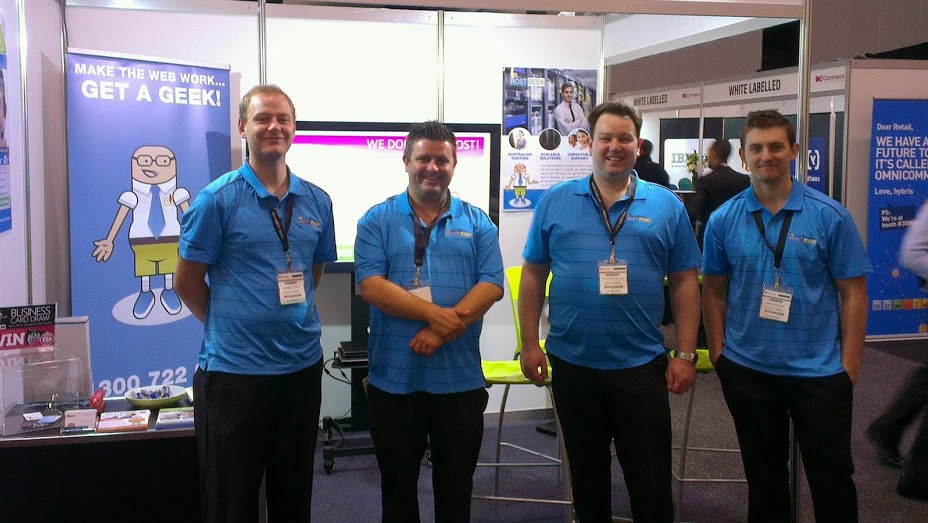 To read more about the eCommerce Expo and book tickets click here.
You can order tickets to the Expo for FREE or buy tickets for the conference. Tickets to the Expo won't be free on the day so get in now. We're looking forward to seeing you there!