When you first dive straight into the world of blogging, you're going to find that you have a lot on your plate. Beyond having to come up with great content, imagery and mastering how to write for the web, you probably are pulling your hair out wondering how you will actually even get anyone to read what you are putting out there. Having a fantastic looking blog that is loaded to the brim with great content is only 50% of the blogging equation. The remaining 50% is ensuring that you have a steady stream of traffic to your blog on any and every day.
In your quest to pull viewers towards your blog, you would have probably come across multiple avenues and methods to get traffic back to your website. One of the most effective, tried and tested methods is to do this via SEO. In order to get your SEO up and going, here are 6 of our very handy SEO tips for new bloggers. Read on to find out more!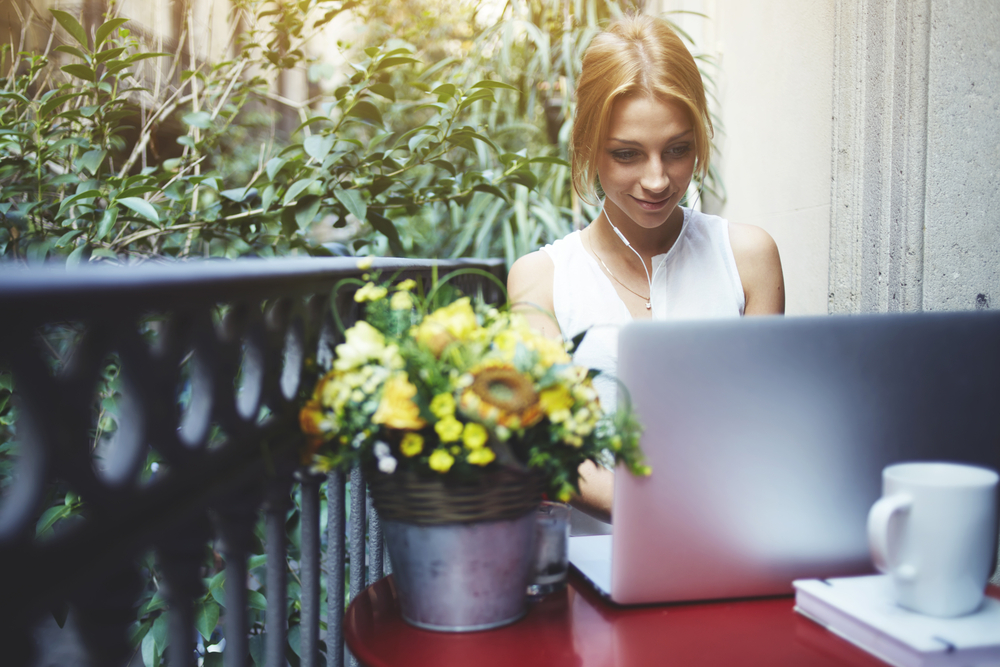 1. It's All About The Title
The titles on your blog posts are more important than you may think. Titles directly influence your search engine rankings, so always choose wisely. It is always advised that you include your target keywords or search terms in your title. On top of that, we all know that a dull title is a surefire way to turn readers off. You want your titles to captivate the interest of your readers, ensuring that they click on your post and read all that you have to offer. Creating awesome titles that are both keyword friendly and attention grabbing is the way to go.
2. Keyword Research
Before you even embark on writing, you should make yourself aware of the keywords that you would like to rank for. Understanding the keywords that your target audience use on search engines will point you in the right direction towards creating useful, interesting and valuable content for readers. Utilising appropriate and optimised keywords sparingly and smartly throughout your posts will also help increase the chances of you ranking high on search engine results. Never over use or spam your keywords as this can do the direct opposite and may cause you to end up being penialised by search engines.
3. Quality Over Quantity
One of the biggest things you should invest your time in is creating a quality blog post. Quality means that you don't need a 10,000 word essay that is over-stuffed with keywords. Instead, create high quality content that is of value to readers. Search engines now put extra emphasis on ranking high quality content as it provides more value to their users – so always remember, quality over quantity. On top of being more efficient and valuable, users are more likely to share high quality content on their social media channels, directly helping you climb up the SEO ladder.
[tweetthis]Have a look at our 6 awesome #SEO tips for new #bloggers[/tweetthis]
4. The Power Of Linking
Did you know that onsite SEO is just as important as offsite SEO? A great strategy that many successful bloggers use is to interlink all of your content together. Try to link to another page or post of yours on every new post that you publish on your blog. Interlinking your content makes it much easier for search engine robots to crawl your site; helping you disperse link juice throughout your site whilst providing much more value to your readers.
5. Utilise Appropriate Plugins
There are many technical elements that you need to master when it comes to knowing how to fully optimise each and every post you put out there. Instead of having to do all this manually, why not download handy plugins such as Yoast and Smush? Yoast will help you optimise your posts for SEO, as well as school you about the basics of SEO in the process. A tool such as Smush will help optimise your imagery, making your website load faster at the same time. There are so many plugins available these days to help you out that you will be spoilt for choice.
6. Familiarise Yourself With Your Network
Chances are, you're not the first blogger in your specific niche – but this is not a bad thing. It is in your best interest to familiarise yourself with existing blogs in your specific industry or niche, and network with those who run them. Sharing their posts whilst at the same time publishing amazing content is a sure way to capture their attention and build up your very own reputation. Over time, should any of your posts be shared by these industry giants, you'll realise that just a single link from them can propel your traffic and rankings to a whole new level. Aside from propelling your blog, paying close attention to what is working for other blogs in your field can help you grasp a better idea of which direction your content should steer towards in the future. Networking is definitely one of the best things you can do as a new blogger.