If you have a fantastic product line, a stellar website and a fantastic idea that you would like to sell to your target audience, all you're missing right now are ways to market your product and business to customers. Having a fantastic website, a great business plan and a fantastic product are all very important – but none of these mean anything if you are not marketing your services well or giving yourself ample exposure in order to beat your competitors. Here is where this article comes in handy! Below are 4 smart ways that you can start marketing your business that will help establish your brand and connect your audience to your product.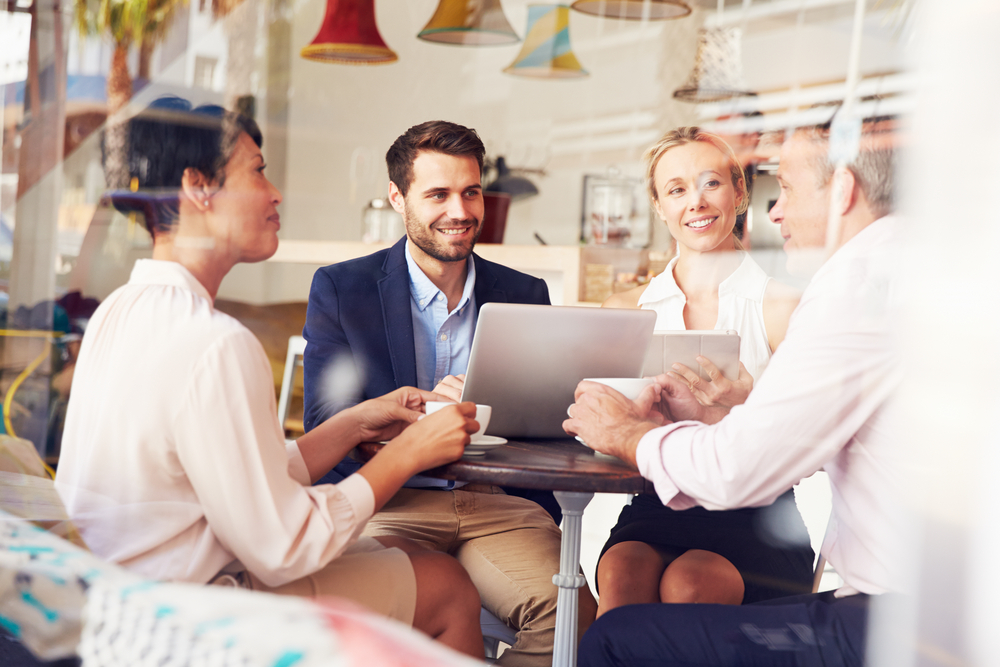 1. Social Media
Social Media is dominant in this day and age. Whether it is Twitter, Facebook or Instagram, it is advised that you utilise some of these platforms (if not all) to the best of your ability in order to really get your brand out there. One of the strategies that works very well on all social media platforms would be to post regularly, keeping your business visible, whilst at the same time showing that you are active and engaged with your consumers. Another strategy is to always share useful information with your audience. Your target customers need and want certain things, and you can earn their trust by posting information that is useful and of value to them. Whether you post how-to guides, video tutorials or inspirational quotes, providing your audience with something that they can learn from is vital when it comes to succeeding in the social media world.
Once you have started engaging on social media, it is also highly important that you keep track of engagement and results – which posts do extremely well, and which ones seem to fall flat? Study this well and try to steer future posts in the direction of the posts that people seem to be highly interested in.
[tweetthis]Check out these 4 smart and simple ways to start #marketing your business today [/tweetthis]
2. Start A Business Blog
A business blog is now, more than ever, a necessary marketing tool. Starting a blog and constantly updating it with fresh, relevant content that helps your business rank well in search engine results is what you should be aiming for. If you are new to business blogging, here are some tips on how to succeed in this field.
Firstly, always remember to make a list of topics that your target audience talks about and then build a content calendar around these topics. Just as you want to post regular social media updates, regular posting on your business blog is just as important. This is why a content calendar is a great way to keep on track and stay organised with the material you are putting out there.
In order to rank on search engine hits, it is also crucial that you research into the keywords customers use to find a business like yours. Using keywords sparingly and smartly throughout your blog posts is a fantastic way to start ranking on search engine results. Always remember to avoid spamming your posts with these keywords as this may get you penalised by search engines.
Imagery is another tactic that has been proven to increase click-throughs and read rates, so uploading relevant images into your blog posts are a great idea. Sharing blog posts on your social media platforms is another way to get your brand out there and direct traffic to your main website.
3. Email Marketing
Your email marketing list is an extremely valuable asset, because it is a list of all the people who have already purchased your services or those who are just interested in what you have to say or want to know what you have to offer. Sending newsletters or updates via email is a fantastic, cost effective way of marketing your business to potential new customers as well as current customers.
Email marketing should be sent out often enough to ensure that your audience doesn't forget about you, but not too often to the point where you are bombarding their email inboxes. A good number to begin with is to send one newsletter out every fortnight, and then track and see how well they are doing. You can always alter the number of newsletters you send out once you fully understand your target audience and their preferences.
Now, one thing you want to avoid is sending out generic, boring and plain vanilla content to your audience. Always come up with great subject lines that capture attention, and always say something useful that will be of value to anyone who opens your email. Share insights, promote products, and answer frequently asked questions. You can also utilise email marketing to promote specific blog posts or social media discussions that are going strong. Other popular options are to include a case study or testimonials from satisfied customers.
4. Influencer Marketing
Once you have mastered social media, your business blog and an email marketing program, the time has come for you to start courting influencers. You probably already know from past experience that people are more likely to purchase from businesses that their friends, co-workers and family recommend. Influencer marketing is a similar way to generate word of mouth from experts and high-profile people in your field. In other words, you want to be noticed and backed up by the "mini celebrities" in your field who have high influencing power on your potential customers.
Businesses of any size can engage in influencer marketing, and reaching out to influencers via social media or by emailing them is a great way to start. How do you go about finding these influencers? You can firstly look through LinkedIn, or scout them on Instagram or Facebook. Some good ideas are to send them some of your products so that they can personally try and review it, or collaborate with them on a guest blog post. The possibilities are endless when it comes to influencer marketing.
____________
We hope that these 4 smart ways to start marketing your business give you a little more insight as to how you can create more brand awareness, get you noticed and push your products and services out there for the masses to enjoy!